Dental Implants in Fairfield, CT
---
---
All-on-4® is a minimally invasive method of placing a full mouth of dental implants using only four implants to support a full arch (upper or lower) with fixed non- removable teeth.
Patients leave the office the day of surgery with a full set of fixed (not removable) replacement teeth.
Typically, the procedure is completed during one office appointment under local anesthesia… there is no need for multiple surgeries and the recovery time is quicker. The All-on-4® gives patients teeth that look like their original teeth during the recovery process before the final restoration.
---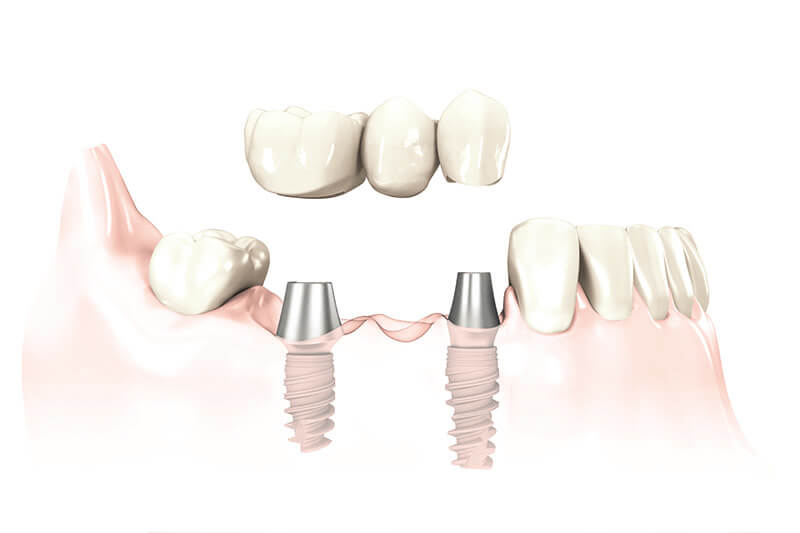 ---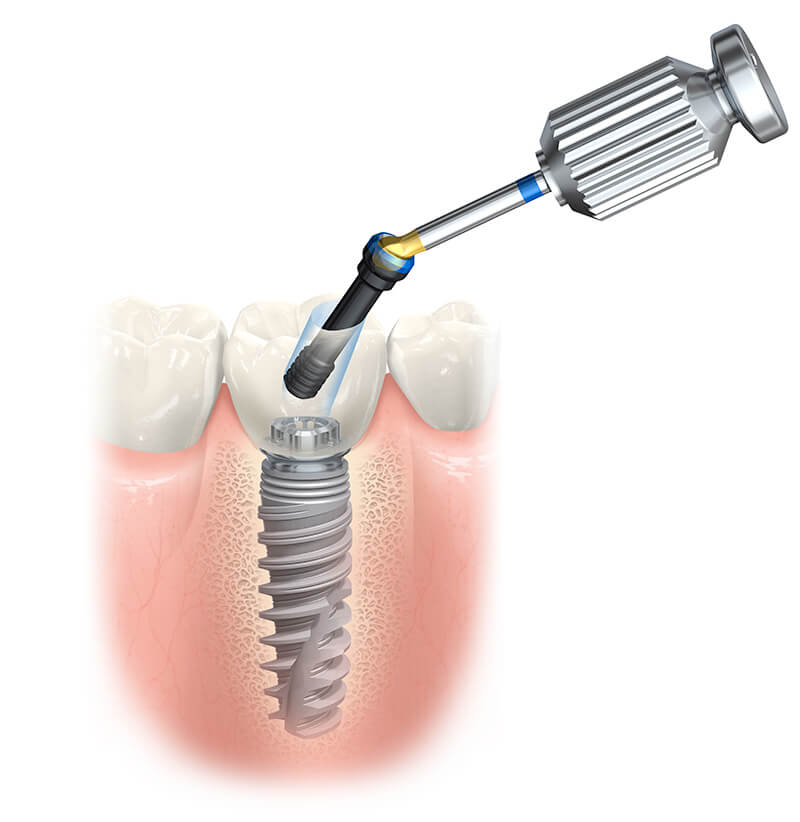 ---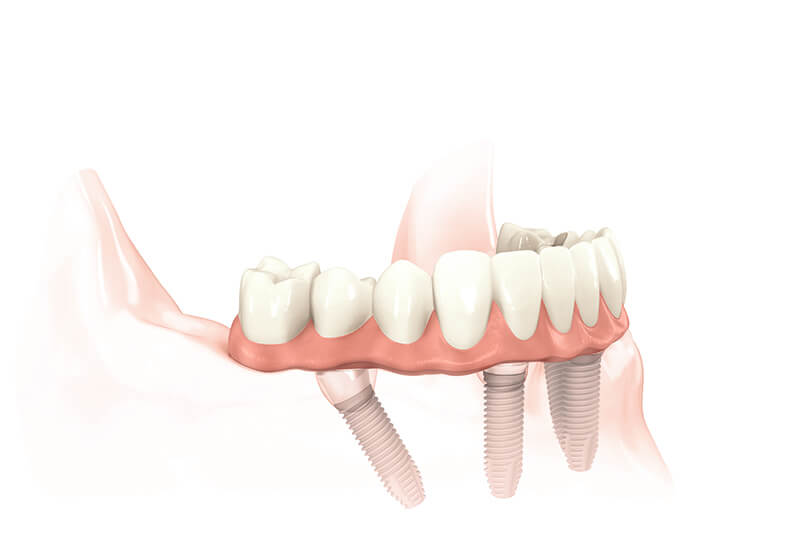 ---
We also offer PURE® Ceramic Implants for patients seeking a metal-free dental implant, whether due to a metal sensitivity, a preference toward holistic or natural dentistry, or a thin, transparent gum tissue type. The PURE® ceramic implant offers a:
Tooth-colored implant for natural-looking results
Metal-free alternative with excellent biocompatibility
Mechanically-tested, high-strength implant backed by scientific evidence
---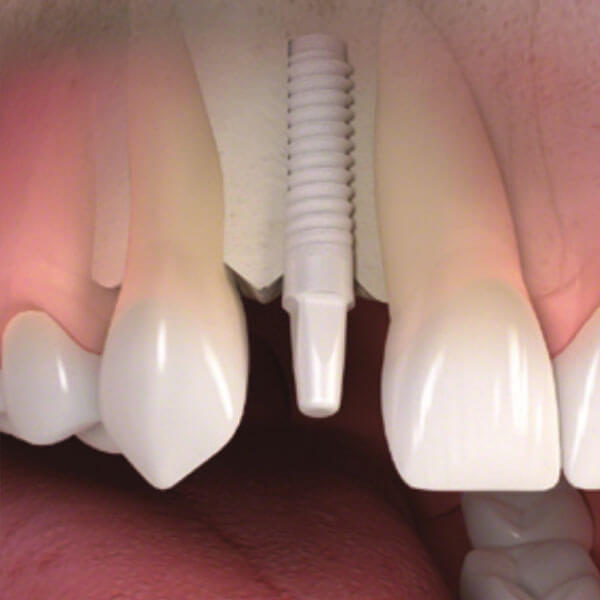 Implant Placement
---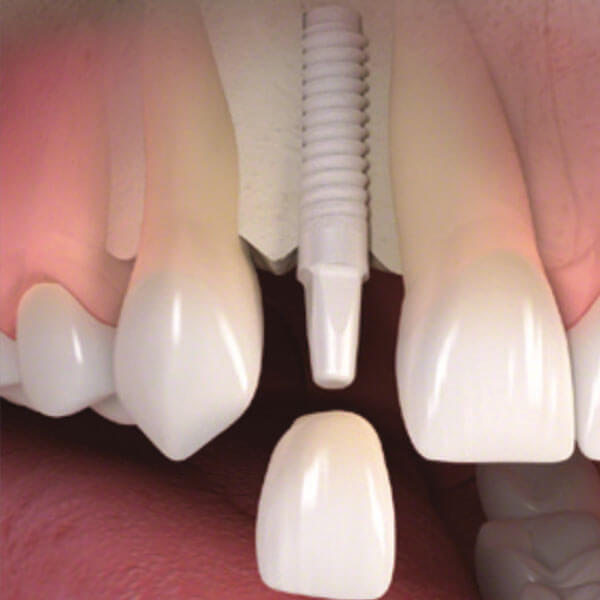 Implant Restoration Placed on Implant
---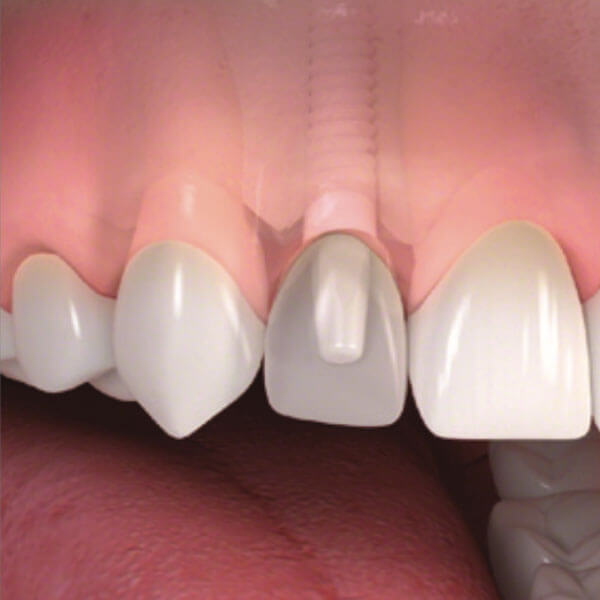 Final Implant and Restoration
---
Single Tooth Dental Implants
---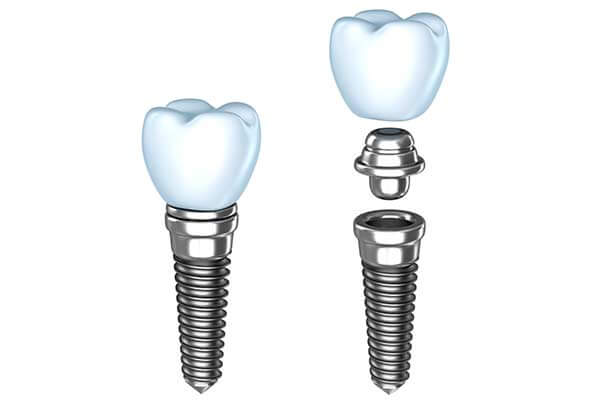 ---
Dental implants replace tooth roots in the mouth. Implants provide a strong foundation for fixed or removable replacement teeth and can aid in the prevention of bone loss in the jaw.
---
Implant Supported Bridges
---
---
An implant supported bridge is a restorative solution for spaces where three or more adjacent teeth are missing. This restoration typically requires two implants to support the porcelain bridge. The bridge provides a functional and aesthetic replacement for a patient's natural teeth.
---
---
Dental Implant FAQs
---
How much dental implants should cost in Fairfield County CT?
---
There are several factors that could influence the cost of a dental implant, but the average cost that you could expect to pay ranges from $1,000 to $3,000 for just one implant.  Then you have to add in the abutment and crown, and those could cost anywhere from $500 to $3,000.
---
How effective are dental implants?
---
Dental implant surgery is a procedure that replaces teeth roots with a titanium or ceramic screw-like post. Dental implants should last a lifetime with proper care and regular checkups during dental cleanings. In general, their success rate is up to 98% depending on bone quality and the integrity of the implant restoration (implant crown).
---
How painful is it to get dental implants?
---
During the dental implant surgery, you shouldn't experience discomfort as you will be given local anesthesia. Some patients will ask for IV sedation due to anxiety with local anesthesia.  After the numbness wears off, you will experience some healing discomfort. The amount of discomfort is dependent on how the patient typically heals after dental procedures.  
---
Will insurance cover dental implants?
---
Your dental insurance may cover part of the implant procedure and restoration, depending on your own personal insurance plan. If you have an FSA (Flexible Spending Account) or an HSA (Health Savings Account), you can use that money to pay for your Implant procedure and restoration.
---
Can dental implants be done in one day?
---
Traditionally, dental implants are done in three steps.
The first would be removing the tooth if needed, followed by bone grafting to ensure there is enough bone for the placement and success of the titanium or ceramic implant screw (implant fixture). 
Step two will occur 1-3  months after step one. This is when the titanium or ceramic implant screw is placed.  
Step three consists of the fabrication of your custom implant crown and abutment 
Some implants can be done in one day, depending on a few factors determined by the dentist placing the implant. In this case, the implant fixture and the temporary restoration are placed on the same day.
---
How long does it take for dental implants to heal?
---
Once a dental implant is placed in the bone it will take about 1-6 months for the bone to heal tightly (integrate) around the titanium or ceramic post.
---
Can I eat after implant surgery?
---
Yes, for the first couple of days after implant surgery you can eat a soft diet. After the initial healing, a regular diet can be resumed.
---
Book Online