Cosmetic & Reconstructive Dentistry has an on-site dental lab that is run by highly skilled dental technicians and  artistically talented porcelain ceramists.
For over four decades, our talented technicians have been designing and fabricating custom porcelain crowns, laminates and bridges for the patients of Dr. Miller.
Prior to starting a patient's case, our in-house lab creates a pre-op study model. This process allows the doctors to consult with the technicians to refine, or make any necessary changes to improve the overall fit and appearance of the custom restoration.
---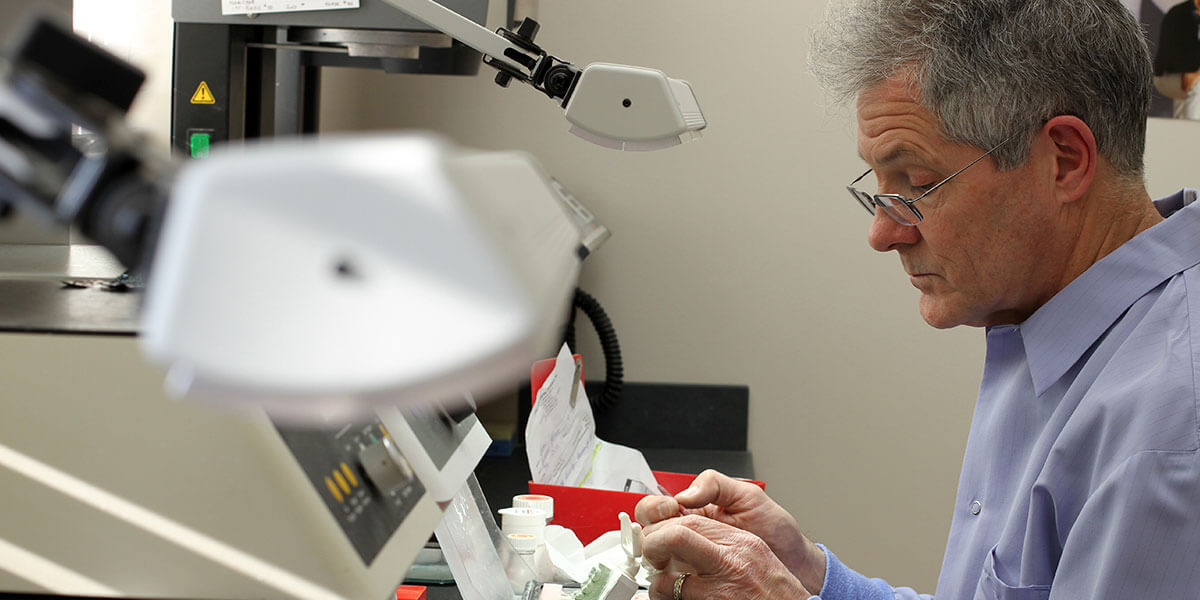 ---
Our close working relationship with technicians ensures that our restorations match the shade and contour of a patient's natural smile. We take great pride in providing our patients with high quality, natural looking custom porcelain crowns, veneers and full & partial dentures.
Veneers
Partial & full dentures
Bridges
Onlays
Night guards
Sports appliance mouth guards
Custom shading for all crowns
Book Online
---